A little Bit More About
Layla Eloá
I was introduced to photography during a special time of my life and since then, it has brought out the best in me. I hold an incredible passion for documenting life and different cultures. Being a photographer allows me to translate the world as a universal language, no matter where we are. I collect stories of people's lives; I share their emotions and relay them through my pictures.
The essence of what I believe is joy and authenticity. You choose the place and the way to celebrate life, and I will take care of having the best possible pages of this chapter for your memory book.
What would make your photography experience unique and unforgettable will always be the love, in all of it's varieties.
Layla Eloá (Photographer born in São Paulo, now shares her time between the USA and Brazil, but always ready to photograph at any destination).
---
Awards & Features
---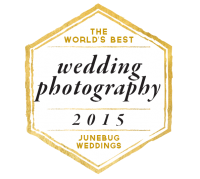 ---
1st Place Pop Fine Art Photo of 2012 – Brazil
---
1st Place Pop Fine Art Photo of 2012 – Brazil
---
Featured Magazines
September 2014 – Real Wedding Yate Clube Santos – Revista Inesquecivel Casamento
Agosto 2014 – Real Wedding Jockey Club – Revista Bella Noiva
Maio 2014 – Publicação Real Wedding em Alagoas – Revista YESWEDDING
Maio 2013 – Editorial em Londres para revista YESWEDDING
Setembro 2013 – Entrevista "Capte Emoções" para revista Fotomais
Junho 2013 – Matéria Descobertas para revista Bazar
Novembro 2012- Entrevista "Como fotografar Eventos" para revista Fotomais
---
Featured on-line
Março 2015 – Real Wedding Aragon SP pela Zankyou Mazagine
March 2015 – Real Wedding at Hotel Unique by Constance Zahn
December 2014 – Real Wedding at Resort Dois Santos By Vestida de Noiva
October 2014 – Real Wedding in Tiradentes by Vestida de Noiva
August 2014 – Real Wedding at Fazenda Vassoural by Vestida de Noiva
October 2013 – Real Wedding Yate Clube de Santos by Vestida de Noiva
July 2013 – Featured by Yahoo Brazil
May 2013 – Real Wedding at Fazenda Vila Rica by Vestida de Noiva
February 2013 – Article for Yahoo Brazil
January 2013 – Real Wedding at Palácio dos Cedros featured by Casamento com Amor
December 2012 – Casando no Paraíso by YESWEDDING
December 2012- Real Wedding at Palácio dos Cedros
December 2012 – nominated best wedding photography of the year by Zankyou Magazine
January 2012- real wedding featured by Zankyou Magazines